My Wife
Sharo

Who is Sharo
Kirima Sharo is one of the main characters in the serialized manga/anime Gochuumon wa usagi desu ka? or Gochiusa for short. Her appearance is that of a short girl with fluffy blonde hair and turquoise eyes.

She works part-time as a waitress for the cafe Fleur de Lapin, where she wears a very cute uniform based on the french maid outfit, as seen on the picture.

Her birthday is on the 15th of July .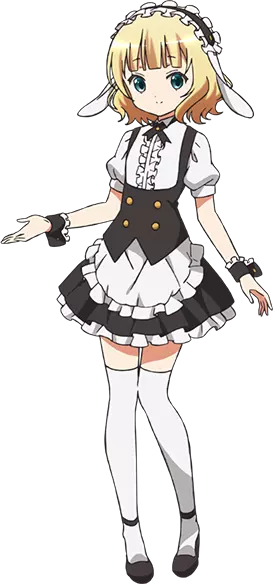 What about Syaro
Due to a quirk in the japanese language, the name シャロ can be transliterated in various different ways (Syaro, Sxarp, or Syrup to name a few). Below you can see several methods for transliterating Sxarp's name from japanese.
Sxarp Memory Minigame
Below you can play the classic memory game with a deck of sxarp's cards.
If you want to play with the full decks click here [ Syaro | Cocoa | Chino | Rize | Chiya ]
Alternatively, you can play with the full 5 suit deck if you have brain problems [ All ]
Sxarp lost house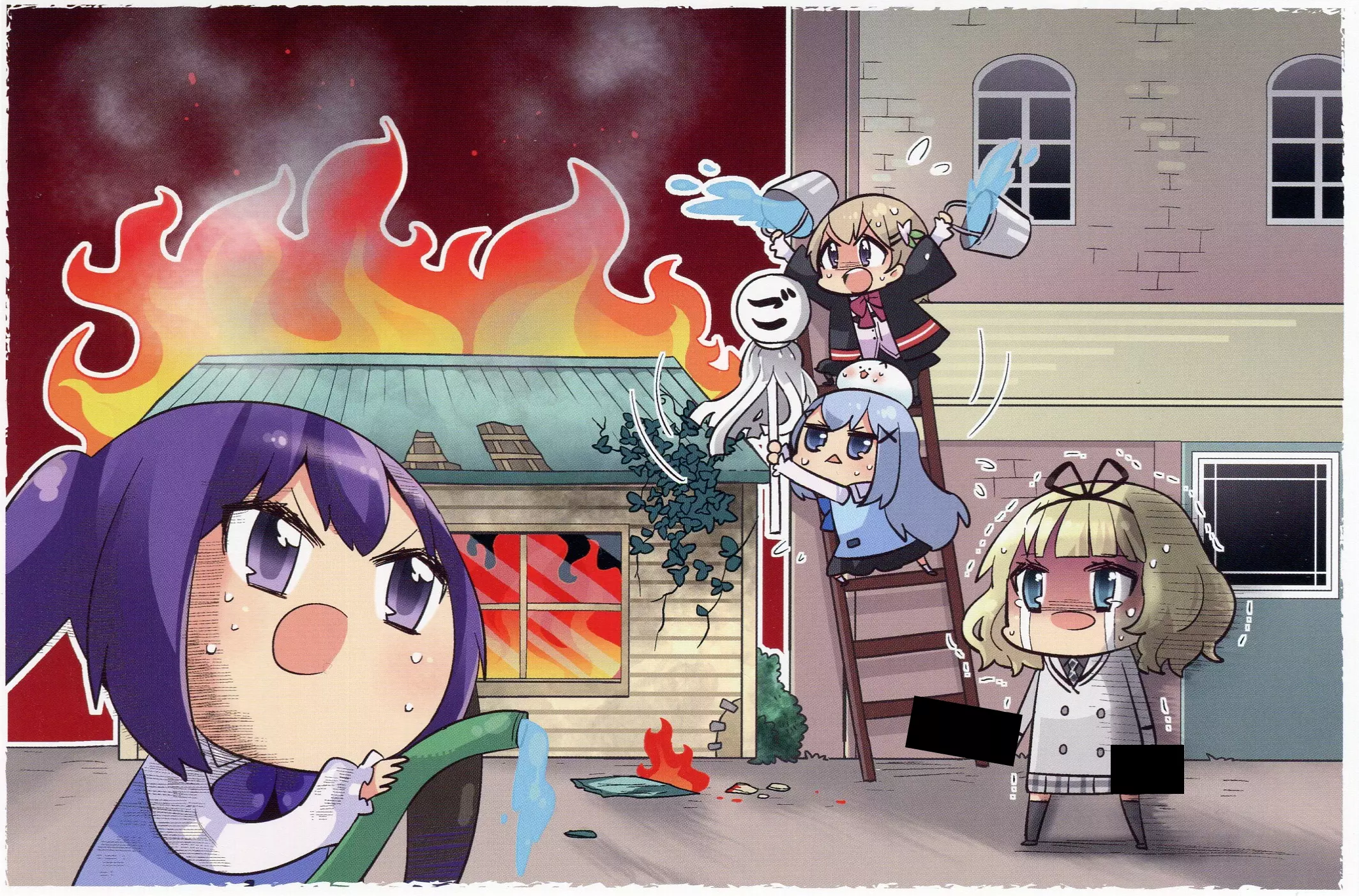 Scarf lost her house to an unpredictable and unfortunate fire of an unknown source. The police later found a box of matches at the scene, however turned down the evidence as it was unprobable to be the source of the fire. The culprits still remain to be found.

The picture above, censored to protect the victims, shows the despair of Syrup and her friends as they try to claim the house back from the fire, unfortunately in vain.

Click the following link to view the uncensored image: sxarp_lost_house_original.jpg
More on Gochiusa
GochiUsa? More like GochiUzbekistan because I am going to destroy Sharo's tight pussy just like how Genghis Khan pillaged Samarkand. I want to rail her senseless until she screams "TASHKENT-TE, YAMERO", as I Jizzakh deep into her. I want to fuck her until my nuts are drained dry just like the Aral Sea. I bet her snatch has been used and visited by many throughout her life, just like the ancient silk road city of Bukhara whereby many traders pass by. But despite that I still believe that Sharo is still as pure as the Amu Darya River which flows in in the Qaraqalpaqstan region of North-western Uzbekistan, and still as fertile as the Ferghana Valley which is a fertile paradise of an intermountain depression in what is an often dry part of Central Asia in Eastern Uzbekistan. I also don't mind because I love Sharo just like how Uzbeks love their pilaf, so much that they actually made the world's largest serving of pilaf weighing 7.3 tonnes earlier this September during O'zbegim, whereby a total of 50 chefs from across the country used 1,500 kilograms of beef, 400 kilograms of mutton, 2,700 kilograms of carrots, 220 kilograms of onions, 440 liters of cooking oil and 57 kilograms of salt to make the dish. I also want to do a different variant of mating press with Sharo, called "Doubly Landlocked", whereby I will dominate Sharo's tiny body on all sides, just like how Uzbekistan is one of the only two doubly landlocked countries in the world. I also want to violate Sharo just like how the Uzbek president Islam Karimov was responsible for severe violation of basic human rights through tortures and executions of prisoners.
Kirara Fantasia
Sxarp has been featured in the prestigious gacha shit game Kirara Fantasia.
Because of that, much art has come of it. Below you can see some of the official art from the game.

Bootleg Cards
While searching for good quality official cards I came across this tool: https://kirafanautodec.github.io/CharaCardCreater/
It had some problems so I stole cloned it and removed watermarks, improved class icons, added save icon to make button more obvious.
My tool can be found here: Chara Card Creator (notice the correct spelling of creator).
Below you can see some of the cards made with the tool by me and anon (You).
¡Daisuke!
Daisuke being sxarp's husband is canon, however I still love slorp very much and I would do anything for her.
Below you can see a clip from the anime where she professes her love for him.
Resources
Some very important resources that you should definitely take a look at before you close this page or else.
Other Websites
Other websites made by (You). Click them or else.
Website
By me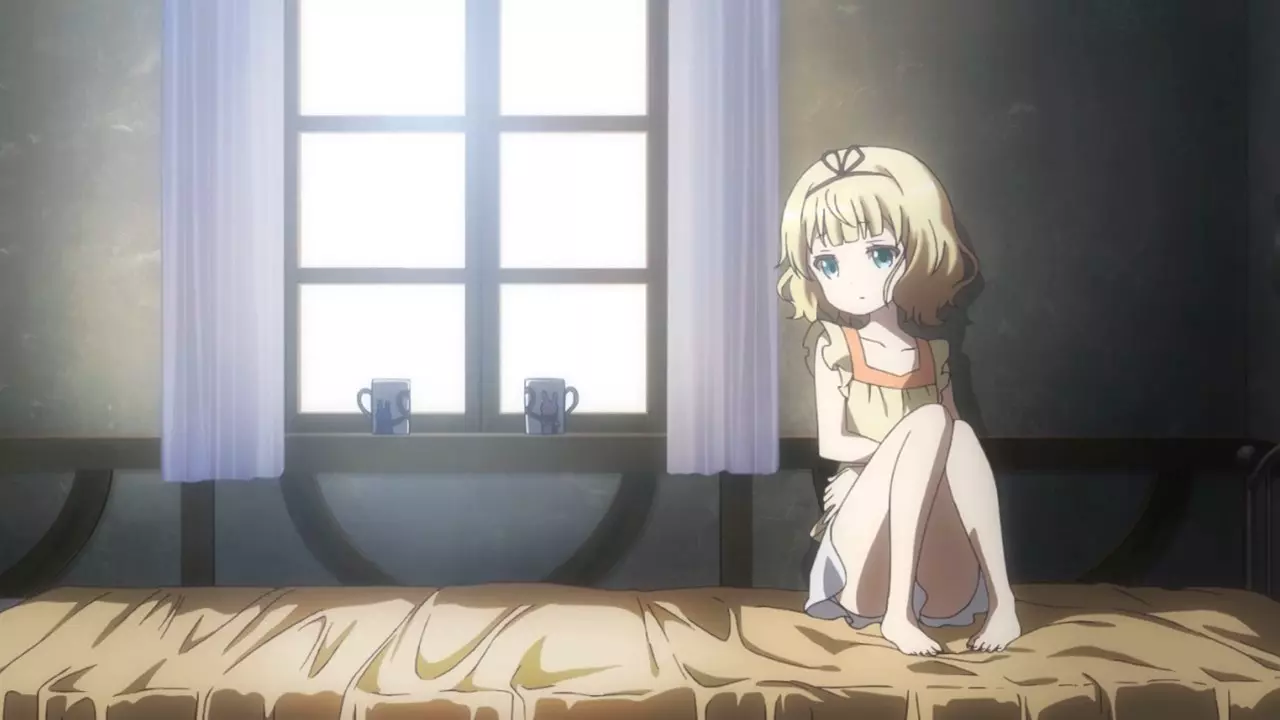 © [CURRENT YEAR] by me, I miss you Daisuke...